On June 20, a water pipe broke under our kitchen sink, flooding the main floor of our home. Because of the water damage, we had to take everything down to the studs and reconstruct the living room, dining room, and kitchen, as well as replace the flooring in our family room. We had no use of our main floor for nine weeks while we underwent water and mold mitigation, asbestos removal (our home was originally built in the 1970s), getting new drywall, texturing and painting, installing new floors, cabinets, and countertops, and reworking some electrical and plumbing.
The General Contractor that our insurance company recommended was moving way too slowly for my liking, and I was told that it might take as much as five months before we'd have a functioning kitchen again. That timeline was not acceptable to me, so I decided to take charge of the whole project myself. On August 26 – just over nine weeks after the water pipe broke — we finished reconstruction and moved all of the contents out of the storage pod in our driveway and back into our home. Keep reading to learn what being a General Contractor taught me about life.
The Nine-Week Process
Since a picture is worth a thousand words, I'll share a pictorial review of the entire nine-week process that began in June.
What I Learned in the Process
Several valuable life lessons were packed into these nine weeks:
Planning and organizing can compensate for major knowledge deficits. I realized that much of what a General Contractor does requires a high degree of planning and organization. Despite my steep learning curve (I've never managed a construction or remodeling project before), I was able to get the job done in record time. Although I did not know how to do many things, my planning and organizational skills enabled me to facilitate many moving parts simultaneously while learning on the job. I asked lots of questions to overcome my knowledge deficit and I refused to give up when I felt like quitting.
We can choose how we feel, regardless of the circumstances. Going through a remodel provides a great metaphor for what we go through in life. It can be messy, unpredictable, and stressful. I learned early on in the process that I could choose to get upset when things did not go the way I wanted them to, or I could choose to live through each moment by going with the flow, without putting negative energy into resisting something I could not change.
Intention makes a huge difference in the outcome, even when "shift" happens. On June 1, I started a 12-week diet and exercise program designed for people in their 40s, 50s and 60s, called Get Lean After 40.* The program includes a comprehensive 12-week healthy eating and exercise plan. My intention was to get leaner and healthier so I have lots of energy to take care of our baby granddaughter when we become grandparents next month. I was doing well with the plan … and then the kitchen flood happened just as I was starting the third week of the program.

We had no functional kitchen, so cooking at home was limited to a makeshift kitchen created with a few small appliances downstairs. The refrigerator remained upstairs in the breakfast nook off the kitchen (not affected by the flood), so part of my exercise program was running up and down the stairs multiple times for each meal I prepared at home.

We ate a lot of meals at restaurants, which can wreak havoc on any healthy eating plan. Regardless of my inability to change the circumstances, I realized that the menu items I selected at restaurants were my choice.  Although I did not reach my goal weight within the 12 weeks, I still lost 15 pounds — with no kitchen! This week I've restarted the same 12-week program and am on target to reach my health goals and lose 11 more pounds.

*Although I am not compensated in any way for referring you, the Get Lean After 40 team has offered my blog readers a free one-on-one coaching call to help get you started. When you use the link provided above to get their program, coach Terrill (she's been my health coach) will reach out to you to schedule a time. The program comes with a satisfaction guarantee if you find it is not the right fit for you.
Be selective about who you spend time with. Over the past nine weeks, I have worked with 29 different individuals to restore our home to working order. Because I was the General Contractor, I spent a lot of time with several of the subcontractors I hired.

One subcontractor in particular, who spent five long days working in our home, was very negative. I'd frequently hear him muttering under his breath about something he was unhappy about. His pessimistic outlook exposed his victim mindset, as he frequently complained about how others treated him and how the world had done him wrong. Rather than taking responsibility for his own happiness, his sad life circumstances were always someone else's fault. I had to consciously resist buying into his negative narrative. Although he did excellent work and made himself available to complete the job within my requested timeframe, I was quite relieved when he was finished. I realized how drained I felt by the end of each day that I worked with him.

"You are the average of the five people you spend the most time with." – Jim Rohn

The most important tool we have for living a better life is other people. The people you surround yourself with on a regular basis have the biggest influence on your behavior, attitudes, goals, and results. Who you invest time with affects the way you think and what you say and do, because it's human nature to start thinking and behaving like those with whom you spend the most time.

Here are a couple of great questions to ask yourself: When I walk into a room, are others excited to see me or are they looking for the nearest exit? Am I like a ray of sunshine or a vortex that sucks light and air out of the room?

If you don't like who you're being or what you're doing, consider making a relationship shift so you can be with those who are like the person you want and choose to be. To read more about shifting your relationship environment, click here.
Dignity and Self-Respect
As I thought more about the negative subcontractor mentioned above, I realized that he was suffering from a lack of dignity and self-respect. I also realized that it had been a long time since I had subjected myself to spending so much time with someone who did not share several of my core values.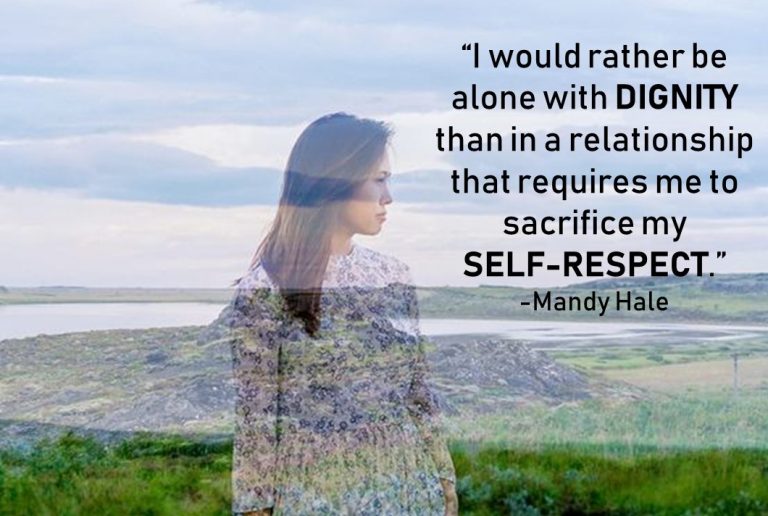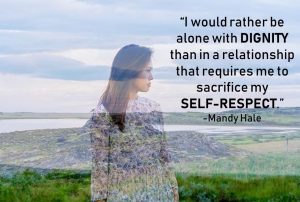 Before I learned to take good care of myself, I used to tolerate people who did not treat me with respect. Today I rarely find myself in the company of people who behave this way.
When you gain self-respect, you attract desired experiences and like-minded people to you when you realize that you are worthy of it. Conversely, if you do not believe you are worthy, you're at risk for attracting individuals who do not treat you with respect.
As you take the risk to set boundaries, to speak up for what you need and want, and to invest the time and energy necessary to build a healthy relationship with yourself, you'll naturally start to raise your self-esteem.  As you do, you'll begin to carry yourself in a way that commands respect. Your restored dignity will radiate out from you, letting others know how to treat you.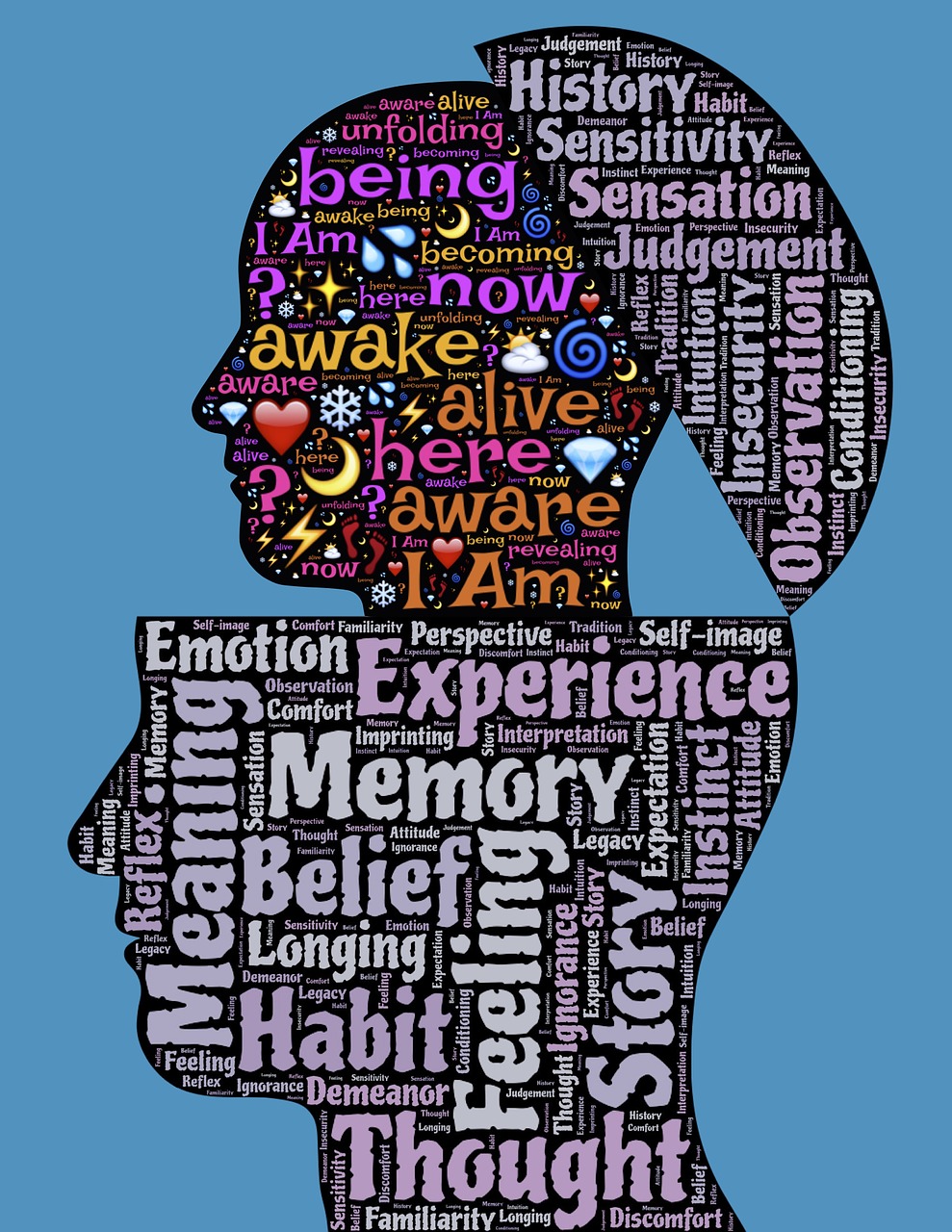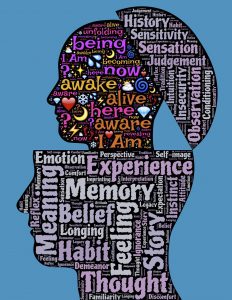 We all develop patterns and behaviors throughout our lives that need to be carefully explored and unraveled. Sometimes it's necessary to go back in time to discover where self-respect was lost in order to find it again. This personal exploration can take time and can require the guidance of a skilled professional.
I spent five years in therapy in my twenties to take a deeper dive into understanding myself and discovering my own value. Engaging in therapy was one of the best investments I've ever made. When I learned to love and respect myself, my dignity was restored and my life was forever transformed.
When you remember that you are worthy of dignity and respect, you'll no longer tolerate inappropriate behavior and negative patterns.
If you'd like help reclaiming your dignity and self-respect, Psychology Today offers a website that can assist you in finding a qualified therapist near you.
If you'd like a fresh perspective – someone to help you design the life you want by aligning your vision, priorities, actions, and who you spend the most time with – let's schedule a no-cost, no-pressure Discovery Call today.  Together we'll explore ways you can honor your heart's desires and open new doors to possibilities.